Special Offers on Irish Car Hire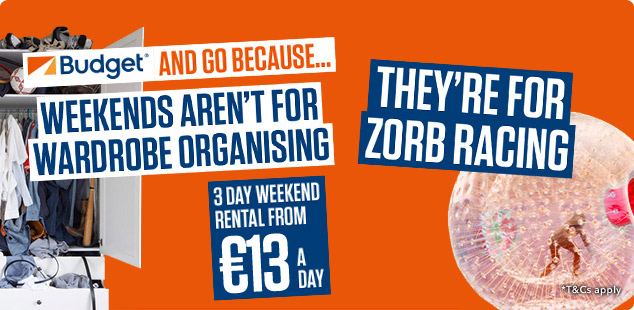 Our latest deals in Ireland
We all know weekends don't count unless they are spent doing something fun, so drop the duster, lose the laundry, the household chores can wait. Make the most of the weekend! Say No to the mundane and YES to the exciting destinations and activities you can experience around Ireland.
Whatever takes your fancy, you decide the trip, we'll supply the wheels – Budget and Go.
These offers below are available for everybody to book and do not require any discount codes or coupons but you should book now as they are subject to availability.
Below are a couple of example offers:
Republic of Ireland from €13
Hire a Mini 2 Door from €13 per day picking up between 1st June and 30th June 2015. Offer based on 3 day rental
Offer available for the following locations:
Dublin Airport
Cork Airport
Shannon Airport
Knock Airport
Northern Ireland (Belfast) from £17
Hire an Economy 2 Door from £17 per day when picking up between 1st June and 15th July 2015
Offer available for the following locations:
Belfast Intl. Airport
Belfast City Downtown
Belfast City Airport